A different experience on the water
Welcome aboard the Nantes-Brest Canal with our electric boats

…
Located in Josselin's river port, at the bottom of the chateau, Ti war An Dour offers to rent electric boats.Two types of boats are available:
The

ACE

with a carrying capacity of 5 persons




The

SCOOP

with a carrying capacity of 7 persons 
Enjoy the best view of Josselin aboard our quiet electric boats
These boats are equipped with silent and performant engines so that you can sail quietly. We propose to appreciate the canal between the two locks bordering the little town of Josselin. 
And as the boats are easy to navigate, every member of the family can be a real pleasure sailor on this beautiful canal.
Itineraries of the electric boats

Josselin *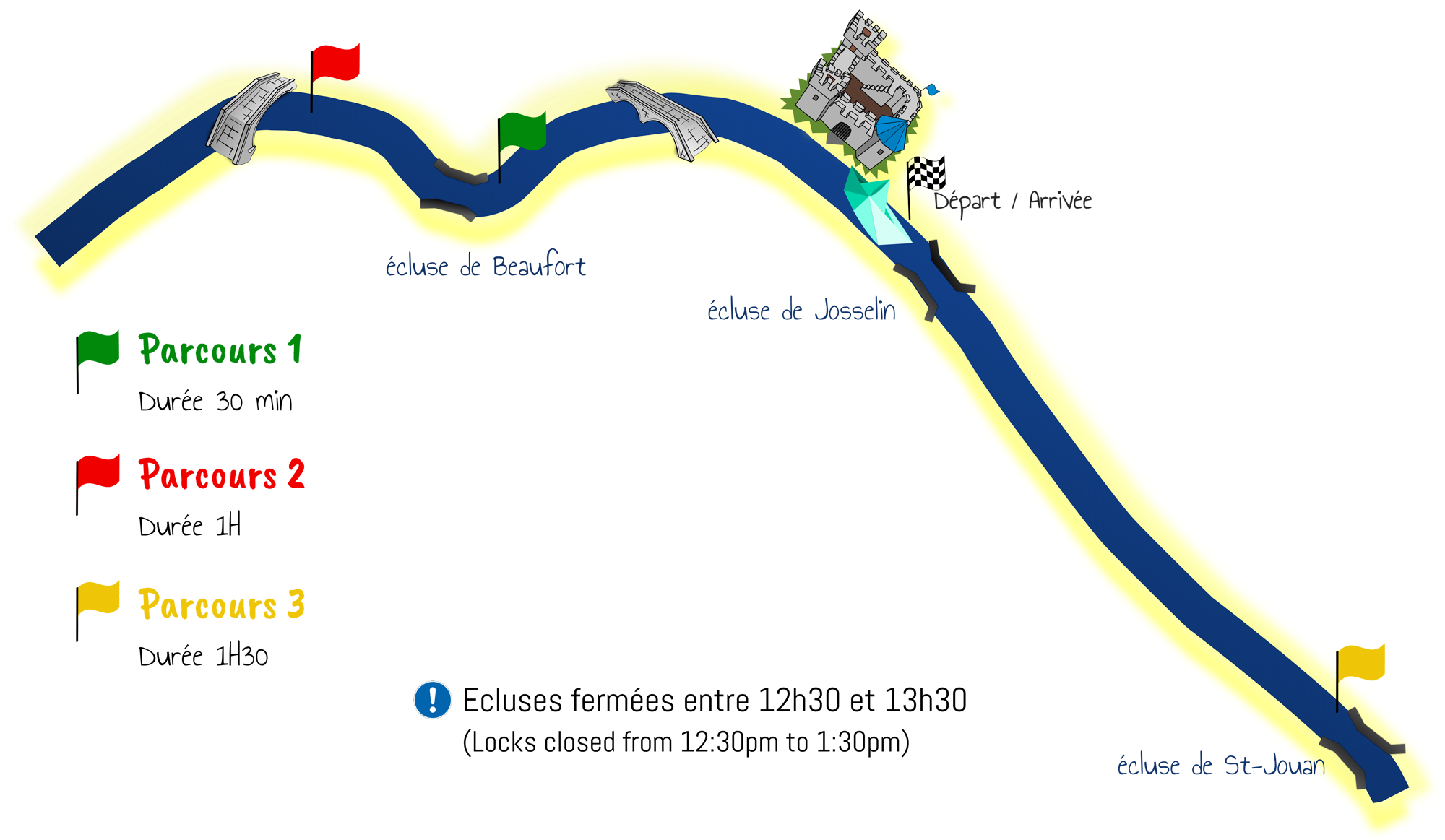 * : A new organization of lock keepers no longer allows passage through the locks.
Rentals are made directly at the ticket office ; No need to book.
Prices of the electric boats rentals


ELECTRIC BOATS – Quai fluvial à JOSSELIN (56)

Available from April to September

Ticket office opening hours : from 11am to 6pm – 7 days out of 7 (Summer season)

Saturday and Sunday : from 1pm to 6pm (out of summer season)

ACE – 5 seats
SCOOP – 7 seats
30 min
24 €
34 €
1 h 1
39 €
50 €
1h30 1
49 €
65 €
Summer Prices
30 min
30 €
39 €
1 :  Available only outside summer holidays and subject to the regulations of the Navigable Waterways of Brittany.
Informations : +33 7 64 09 12 06