Ti War An Dour : Spend memorable vacation in our original accommodation on the water.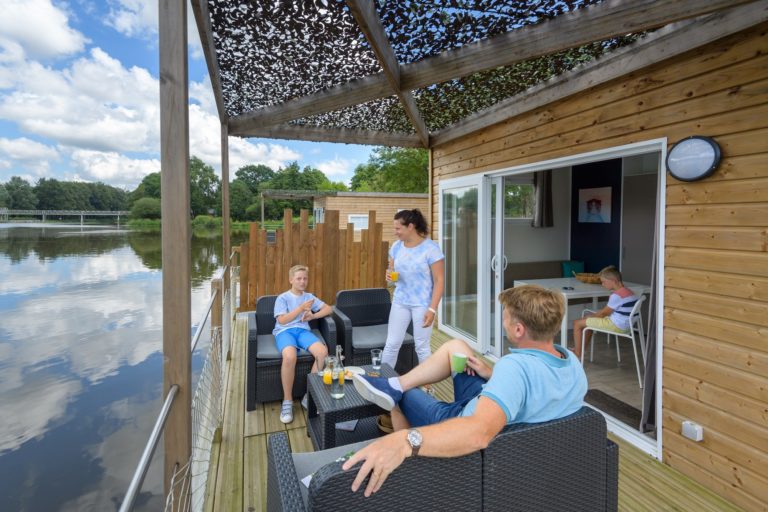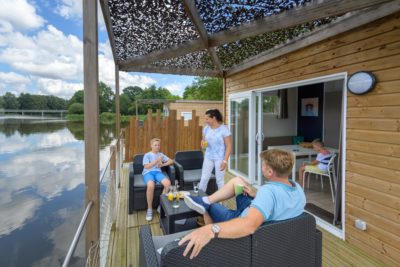 We offer you the opportunity to take a unique vacation aboard our unusual floating accommodations. Our concept is brand new: you will sleep in our houseboats on the Nantes-Brest Canal, which is an open body of water. Thus, you will live with the neighboring fauna.
Located in the heart of Brittany, near the mysterious Brocéliande forest, our houseboats are fully equipped for a comfortable stay.  By following the towpath you will be able to discover the touristic area, starting with the lovely medieval city of Josselin known for its chateau. 
You can also have a different view of the canal with our electric boats. You will enjoy a charming tour on the Oust river. The engine of the boats are totally quiet so you can contemplate the nature and the beautiful classified monuments along the canal. Last but not least, have a full fluvial experience by  passing through locks !
From hiking to cycling : Ideal vacation for Nature Lovers !
Are you hiking enthusiasts? Whether you prefer walking or riding, you will have a large choice of trails surrounding our houseboats. At your service, you can rent our electric bikes  and  follow the towpath to explore the different cycling routes nearby.
Ti War An Dour on TV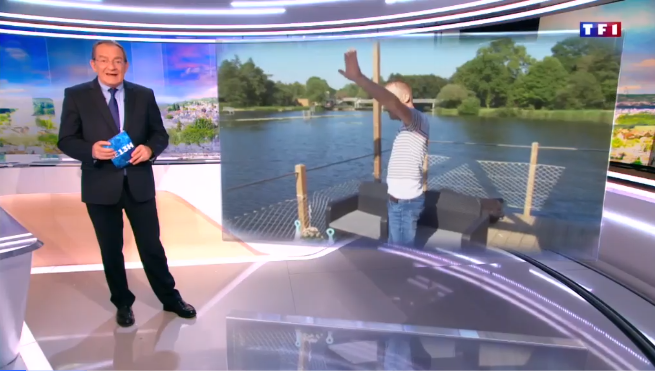 On May 24th 2018, our unusual houseboats had been put under the spotlight of TF1, one of the main French TV channels. The edition was part of a coverage series about life on the water.
It was with great pleasure that we welcomed the film crew at the edge of the Oust River where the houseboats are established. We hope that this clip will inspire you to come and live this new experience on the water…
We would like to thank the whole crew from TF1 as well as our (very nice) guests who genuinely played along !
Book your stay
Discover Josselin, "Small Town of character" in the heart of Brittany
Your holidays in "Pays de Brocéliande"
Located in the Heart of Brittany, Ti War An Dour's houseboats will liven up your holidays in "Pays de Brocéliande". From Josselin, you will have the possibility to visit the most emblematic sites of Brittany as the Granite Coast (or Côte de granit rose) in the Gulf of Morbihan, the Monts d'Arrée or the corsair city of Saint-Malo. You will have the opportunity to learn Celtic myths and immerse yourself in Breton's atypical culture.  Ti War An Dour is a great starting point to discover Brittany and add some magic to your vacation !